We are a proud Microsoft Partner for these classes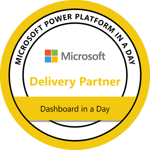 Qualified Delivery Partner - Dashboard in a Day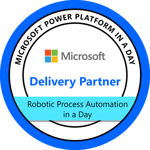 Qualified Delivery Partner - Robotic Process Automation in a Day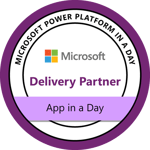 Qualified Delivery Partner - App in a Day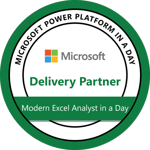 Qualified Delivery Partner - Modern Excel Analyst in a Day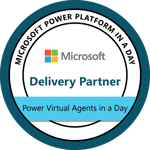 Qualified Delivery Partner - Power Virtual Agents in a Day
Schedule a private in a day workshop
Increase adoption in your investments
Struggling to get your users to adopt the Power Platform? Pragmatic Works specializes in guiding your team to increase usage in the platforms you've invested so much into.
Build your team of experts
Let our team of experts build your future team of experts. Many of our customers started with private training to create their future Centers of Excellence departments.
Customized training to meet your needs
Does your team need more expert-level content vs. intermediate content? All content can be customized to meet your team where they're at.
Microsoft MVPs, Experts, and Authors
Meet some of the instructors
Founder and CEO
Brian Knight is the owner and founder of Pragmatic Works and is a serial entrepreneur, starting other companies throughout his prolific career. He is ..
President
Devin Knight is a Microsoft Certified Trainer, and President of Pragmatic Works. He was also a Microsoft Data Platform MVP for 9 years. His main focus..
Data Engineer (Azure) Trainer
Mitchell Pearson has been with Pragmatic Works for 10 years as a Data Platform Consultant and the Training Manager. Mitchell has authored books on SQL..
What our clients have to say
Shelly S. - Power Platform in your PJs attendee
This class was really terrific. I have already done a little work with Power BI, but I learned a ton. They tailored it to all levels. Honestly, probably the best online class I have ever had.
Gene M. - Power Platform Virtual Conference attendee
Overall, I love the virtual conference that was put together. The speakers prove they are experts in their related subjects. I learned many things; from fine-tuning my skills to stuff I never would have considered or thought of.
Perry C. - Intro to SQL Database student
The instructor for this course was so easy to follow and understand. I found the content to be well organized and well-focused on the point. It should be used as a model for other courses. I watched every minute of it, and I am a 20-year veteran of on-prem SQL.
David H. - Advanced DAX student
Excellent course and great instructor. Helped me understand the more advanced concepts. The examples can be applied at work immediately which is key to showing management the value of these courses.
Thousands of Happy Clients
97% of fortune 100 companies trust us
Thousands of companies use Pragmatic Works to learn how to best develop and administer their analytics and data systems.




Get our special offers directly to your email