Training with your own data and challenges
Customize private training by using your data to get solutions to real problems.​
Training that sticks
By targeting your company's needs, attendees will leave the training with specialized knowledge.
Training geared at solving your problems
Choose the focus on a specific technology based on your company's needs.
Building your team of experts
Get in-depth training and empower your team to take charge of their training.
4 steps to hackathon success
Hackathons are our favorite ways to teach since they provide the best way for your employees to relate to a topic by solving some of their problems live. To successfully execute a hackathon, we follow the following steps.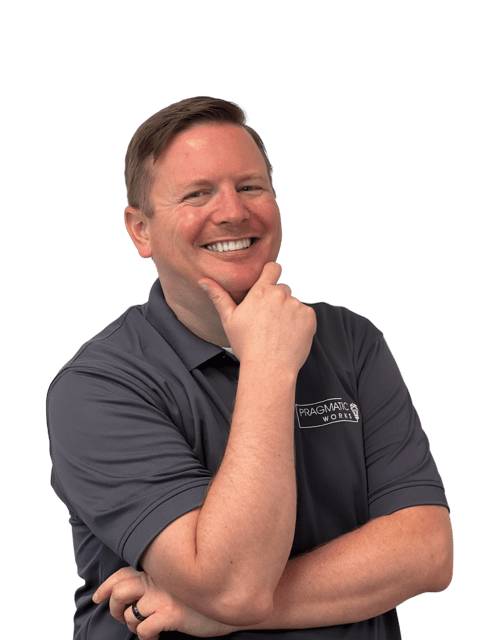 1
Planning session
Meet to discuss your learning goals and success criteria.
2
Pick learning path
Find a small to medium-sized business problem or process that could be accommodated in a Hackathon.
3
Level Setting Class
In this one-day foundational class, we ensure that each participant is at the same level kicking off our hackathon. You can have up to 30 students in this class day.
4
Apply knowledge for success
You can pick a prototype to build in this 1-3 day building session. Learning sessions can include Power Platform, Azure or traditional BI. Your instructor can handle up to 10 students for this intimate session.
Frequently asked questions
Can I use my own data?
Absolutely! The entire premise of a hackathon is to learn with your own data and business problems. We ask that you do not connect to a production system for hackathons though. Please connect to development or clone a subset of your data.
Will the work be ready for production?
Any example solutions developed during the Hackathon should be considered a proof of concept and not "production-ready" at the end of the engagement.
What applications do you support in Hackathons?
Our mentors can support hackathons for learning Power Apps, Power BI, Power Automate, Power Virtual Agents, SQL Server, most of the Azure stack or traditional BI.
Will I know who my trainer is?
All of our trainers are full time staffed mentors at Pragmatic Works. Most are well know in the community, with dozens of books, speaking engagements and Microsoft MVPs awards. You will know who your mentor is during the booking process of your engagement.
How much can a Hackathon be customized?
Hackathons are completely customizable training engagements. Hackathons are completely custom training engagements. Our purpose is to create a group of experts within your team, so the scope should be kept fairly narrow to allow us to fully develop your team.
Can I connect to our third party API as a data source in the hackathon?
No, unfortunately connecting to various third-party APIs is outside the scope of what can be covered in a Hackathon session. Each API has their own challenges and documentation that our team is likely not going to be proficient in understanding.
97% of fortune 100 companies trust us
Thousands of companies use Pragmatic Works to learn how to best develop and administer their analytics and data systems.




Our clients say
Shelly S. - Power Platform in your PJs attendee
This class was really terrific. I have already done a little work with Power BI, but I learned a ton. They tailored it to all levels. Honestly, probably the best online class I have ever had.
Gene M. - Power Platform Virtual Conference attendee
Overall, I love the virtual conference that was put together. The speakers prove they are experts in their related subjects. I learned many things; from fine-tuning my skills to stuff I never would have considered or thought of.
Perry C. - Intro to SQL Database student
The instructor for this course was so easy to follow and understand. I found the content to be well organized and well-focused on the point. It should be used as a model for other courses. I watched every minute of it, and I am a 20-year veteran of on-prem SQL.
David H. - Advanced DAX student
Excellent course and great instructor. Helped me understand the more advanced concepts. The examples can be applied at work immediately which is key to showing management the value of these courses.
Get our special offers directly to your email