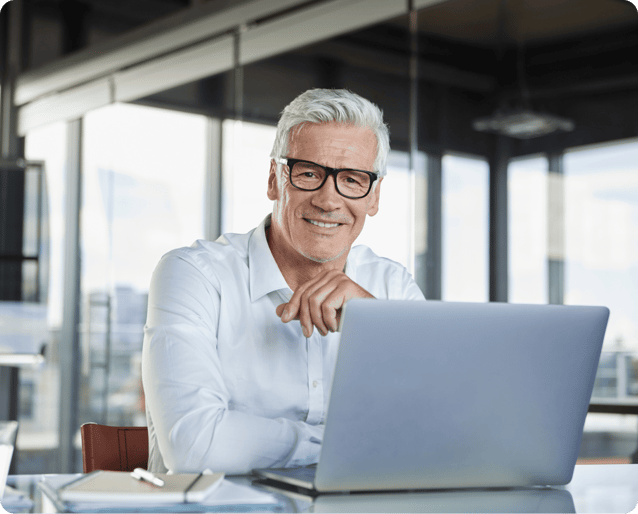 Are you influential in the Microsoft Azure or the Power Platform user community?
If you are currently blogging, speaking or working with Microsoft products and programs you are in the right place! Earn money by driving sales through the Pragmatic Works' Training Affiliate Program!
You will receive an unique affiliate link to share with your audience for purchasing. They will gain a discount on their subscription and you will earn commission! A win-win situation, you benefit and so do they!
Why promote Pragmatic Works?
Unlimited access
Our extensive course library on Power BI, Power Apps, Azure, SQL server and more- all with unlimited availability.
Learn from anywhere at anytime
Whether you're at your desk or on the go, our learning platform will be accessible wherever you are, all from your desktop or mobile device. Learn from anywhere in the world!
Classes taught and created by our in-house experts
Our classes are taught by our very own industry experts, Microsoft MVPs, and speakers. We created the content we teach. We're professional, certified and full-time.
Support within each class
Never learn alone or struggle with finding an answer. Each class has a "Get Help" button to post questions to our full-time instructors.
Easy affiliate process
Become a Pragmatic Works Affiliate and receive $1oo USD every time someone purchases a license using your unique link.
1
Schedule a meeting to discuss program details and benefits
2
Gain unlimited access to our courses for free for 3o days
3
Officially become a Pragmatic Works training affiliate
4
Share your unique affiliate link with your network
5
Earn money every time someone purchases via your link
Current Pragmatic Works partners
We are proud to partner with these companies to deliver the very best Power BI, Power Automate, Azure training and more!
Frequently asked questions
How do I become an affiliate?
Schedule a call with Pragmatic Works to learn about the details of the program and sign a short document agreeing to the program terms. From there you are an official affiliate!
If I'm a consultant/contractor and I drive my customers to purchase your training, how can I be sure you won't try to compete for my consulting business?
Pragmatic Works Training is not a consulting company, we only provide training and are not in the business of consulting and project work. Instead, we can help you maintain your status with your clients as a trusted advisor by delivering the high quality training you know your clients deserve while you continue to support consulting efforts.
If an affiliate influences a single person to place 1 transaction for multiple (i.e. 10) seats, does the affiliate receive their payout per QTY 1 transaction or per QTY 10 seats?
Agreed upon payout per seat/user. We encourage multiple user purchases through the affiliate program and reward based on number of user licenses purchased within a given transaction. (For example: End Customer uses unique affiliate key to make a single transaction for 10 User subscriptions. Affiliate earns $100 for each of the user subscriptions within the transaction. $1,000 total).
How can an affiliate monitor any sales they influence over a period of time?
We strive for complete transparency and understand the importance of being able to monitor progress which is why Pragmatic Works Training will provide affiliate access to their own progress report showing sales executed that are tied to an affiliates unique affiliate code on a monthly basis by default. Progress can also be shared more frequently upon request.
What is the cost to become an affiliate?
No cost. We certainly stand to benefit from the affiliate program by expanding our customer base through affiliates and we want to have as few barriers as possible for an affiliate to promote and drive sales our our On-Demand Training Product.
Will I be responsible for providing support for the ODT product?
No. As an affiliate you are influencing the sale and getting compensated for that. We would provide the our standard top notch support for our products to any customer an affiliate drives to purchase.
When does affiliate receive payment for influenced ODT sales?
Pragmatic Works will pay the affiliate at the end of each month in accordance with how many licenses they have sold.